A homeless man from Cartagena, Colombia, saw a dog falling into an open sewer. He as an angel did not hesitate to immediately jump to save the dog. Thanks to his attitude the puppy was saved.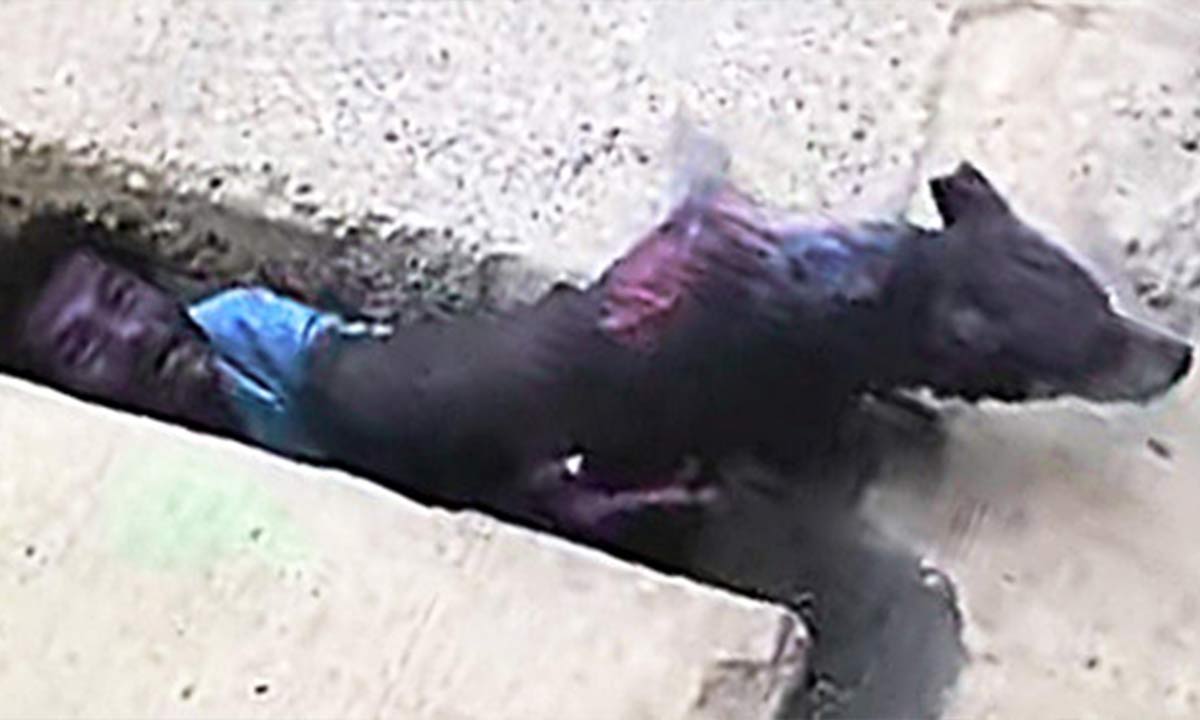 It all started when the city of Cartagena hired a company called Pacarive to clean the sewers in the neighborhood of La Esperanza.
But the lids covering the sewer openings had not been placed, wooden planks were placed in their places.
So the problem with these decks was the spaces they left, where an animal or even a child could pass if it fell into the sewer.
A dog that was passing by, did not notice this danger, he was walking on the street and ended up falling into the sewer, he ended up going through the gap in the deck.
The poor puppy could not escape, if it were not for this homeless person he would be trapped and would drown in the sewer.
Check out the rescue video:
The homeless person is a true hero
But thanks to that angel the dog was saved, the man did not think twice about helping. He knows what it's like to be on the streets alone, where nobody cares about him.
He ended up seeing himself in that situation, where no one would care about him, with that he immediately rescued the dog, if it weren't for his action the dog would not survive.
With that he did not think twice and the dog that was in great danger was immediately saved, it is our admiration for this man, that he receives everything twice for having saved the life of that puppy.
And you who thought of the man's attitude? And would you dare to jump into the sewer to save the dog? Comment below to know your opinion. Share this beautiful attitude of the homeless person on social networks.