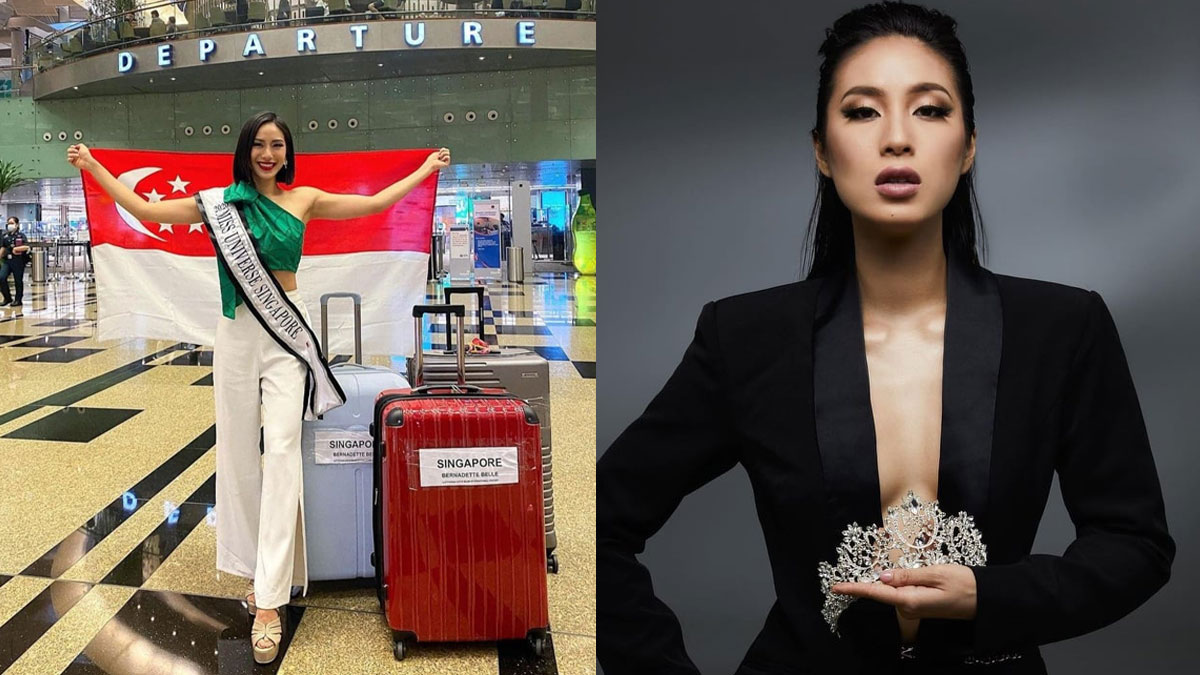 Miss Universe Singapore Bernadette Belle Ong has traveled to Florida, USA for the 69th Miss Universe which will take place on May 16, 2021.
Bernadette is close to the hearts of Filipinos because she was born in the Philippines and lived in our country for ten years so she speaks Tagalog fluently.
Bernadette's family migrated in 2004 to Singapore and there she had an acting, modeling, and hosting career.
The Filipino community in Singapore supports Bernadette's participation in Miss Universe Singapore.
In an interview, she said Filipinos in Singapore encouraged her to join the beauty pageant.
"During my time here, I've been able to build a community with Filipinos and having that community, they were the ones who invited me, 'Oh, go ahead, try Miss Universe,'" Bernadette told Rise. and Shine Pilipinas by PTV.
In 2019, Bernadette was the winner to represent Singapore at Miss Charm, an international beauty pageant in Vietnam. But she did not continue to join Miss Charm due to the coronavirus pandemic.
Blessing in disguise happened because she was offered by the Miss Universe Singapore organization to represent their country in the 69th Miss Universe.
"Since I haven't competed in Miss Charm yet, I was able to do that," Bernadette said.
Bernadette's online training in the Philippines lasted for two months for her participation in the 69th Miss Universe.
It is expected that Miss Universe Philippines Rabiya Mateo will be Bernadette's Miss Universe buddy because the Philippines has a big space in her heart and she knows the culture of the Filipinos very well.