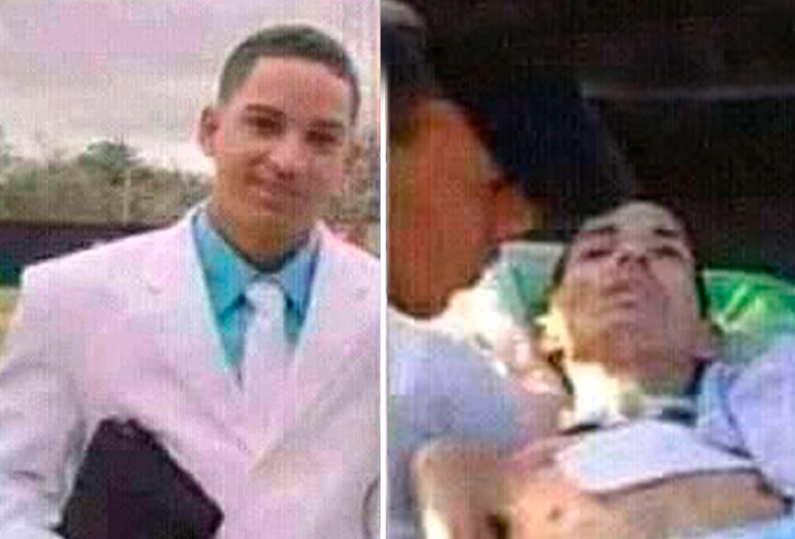 Dear Lord, I beg you to come to my brother's aid at this time when he is weak and ill with sickness. Be beside him; embrace him ; lay your miraculous hands on the parts of his body that are in need of healing, and let him be healed fully and permanently.
In this time of crisis, let each of the members of our family and his friends be with him, pray for him, help him i whatever way possible so that he will know that we care and love him and want to live in excellent health. Please dear Lord. I ask you. I beg you. I plead with you. Heal my brother fully! Amen!
Prayer of Friendship
Jesus, my Righteous Savior, thank You for my endearing friendship with my brother. Thank You for placing us in each other's lives as companions and supporters. Please nurture our friendship and place Your blessings in the center of our relationship. Through the memories of yesterday and the hope for tomorrow, may our friendship continue to grow and blossom. Jesus, I ask this in Your heavenly name, Amen.
prayer-of-friendship
Prayer of Protection
Lord of Power, please place a protective seal over my brother's life. Bless him with safety and peace. May he walk through the dangers of life with Your almighty presence. Protect his body, mind, and heart. Please shield him from the evil of this world and shine Your light so deeply into his spirit. Through Your light, may he find comfort. In Jesus' righteous name, Amen.
prayer-of-protection
Good Health Prayer
Jehovah Rapha, my Healer, please bring good health to my brother. As he gets older, grant him a strong body and spirit. As his mind ages, bring wisdom and strength to his thoughts. Surround him in Your blessings so he may flourish in Your kingdom. Walk near him, oh God. Shower him in good health and a restored being. Amen.
good-health-prayer
Prayer of Strength
God of Heaven's Armies, I ask this to You with a loving heart. Please bring strength to my brother. May his body and mind find the energy and grit to walk into his destiny. I know You have important things in store for him, Lord. Please help my brother overcome any internal or external obstacles. Cleanse his spirit of sin and help him take new steps forward. Through You, may he find the strength to take on today. Amen.
prayer-of-strength
Prayer of Hardship
God of Victory, my brother has been through many struggles. His heart has undergone pain and hardship. May You enter his life so abundantly, Lord. May he feel Your guidance and love with each new breath. Show him Your magnificent plan and bring him into Your light. May he see goodness, joy, and peace again. Through You, may he feel refreshed and capable of walking away from the pain. In Jesus' powerful name, Amen.
prayer-of-hardship
Prayer for My Younger Brother
Almighty and Everlasting God, I ask You to be with my younger brother. He seeks the world with a soft spirit and innocent joy. May he keep that youthful character within him. Carry him through the obstacles of life and remind him of all the love and support that surrounds him, both here on this earth and from You in Your eternal kingdom. Please protect him, Lord. Give him moments to shine and grow. I ask this with a heart of love for my little brother. In the powerful name of Your Son, Jesus. Amen.
younger-brother
Prayer for My Older Brother
God, my Fortress, I pray for my older brother. He has loved me and protected me. He has taught me of Your goodness. I pray that You protect him and support him. Shower him in love and Your almighty presence. Guard and kept him safe, just as he did for me. Fill him with the comfort of knowing that You are by his side. Please nurture and strengthen our relationship. May we walk through this life together with an unbreakable bond, rejoicing in You. In Jesus' name, Amen.
older-brother
Prayer for My Distant Brother
Way Maker, Miracle Worker, I seek You with a longing heart. I dearly miss my brother. Distance separates us physically and emotionally. I wish I could see his smile and hug him. I pray that You fill his mind and heart, Lord, with a longing to talk to me. Give him the desire to renew our connection and bring us together again. Remind him that family love is eternal and timeless. There should be no distance or hardship that can break our bond. May we rejoice in our love for each other. Amen.
distant-brother
Prayer for New Beginnings
O Lord, Mighty in Power, I pray for my brother today. He is beginning a new chapter of life. Please be near him in this exciting and stressful time. Please surround him in Your powerful presence so he can be reminded of Your love and companionship. Show me how to support him in this new season. Give me the words so I am a loving and friendly voice when he needs me. Use me to remind him of Your goodness when life gets hard. I ask this in the glorious name of Jesus. Amen.
new-beginnings
Prayer for Love
Lord of Unfailing Love, I need Your love in my family right now. Please bring love to my brother. May he find love in the people he meets and the experiences he undergoes. May each morning and night be a sign of Your love. Please enclose him in loving words, thoughts, and feelings. Surround him in Your almighty and never-ending love. Amen.