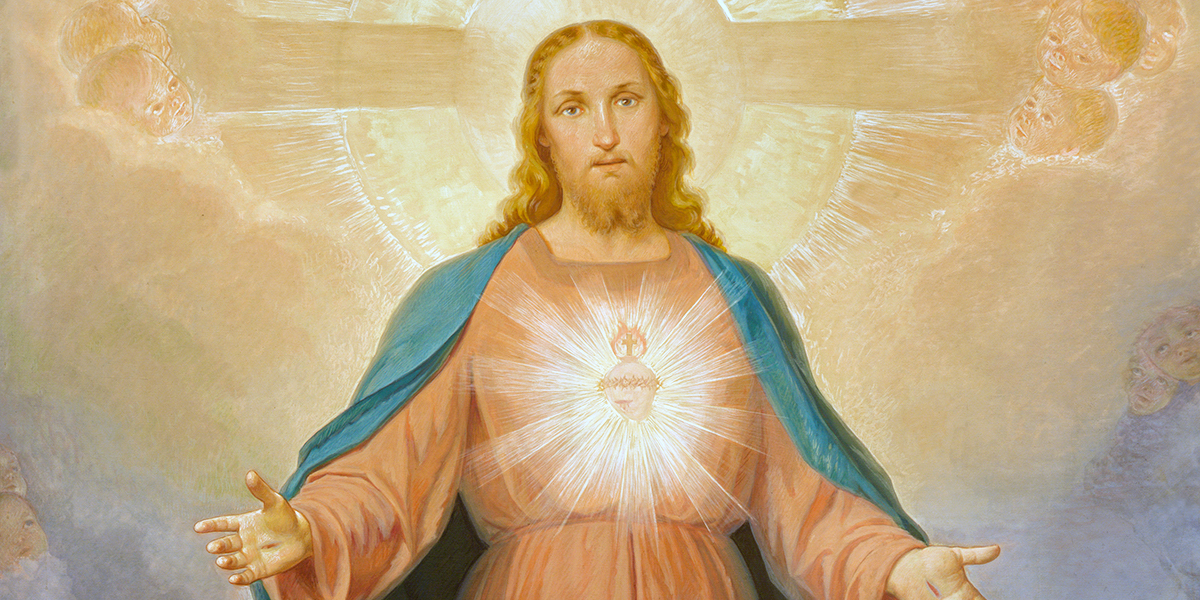 The 'Surrender Prayer' by Don Dolindo can be prayed as a novena, or whenever struggles assault us.
"Iwas called Dolindo, which means pain."
This is the first sentence of the autobiography in which Don Dolindo Ruotolo recounts the story of his soul and the work that God wanted to do through him.
Largely unknown in the English-speaking world, Don Dolindo is gaining notoriety. Along with Padre Pio of Pietrelcina, a contemporary of his, the two were sought after in the Church in Southern Italy for their mysticism and powerful spirituality.
The story is told of a group of pilgrims who traveled from Naples to San Giovanni Rotondo to see Padre Pio, the famous saint with the stigmata.
When Padre Pio learned they were from Naples, he said, "Why did you come here to see me when you have Don Dolindo among you?"
Dolindo's name derives from the Latin word, dolor, meaning pain. Indeed, as with Padre Pio of Pietrelcina, suffering marked much of Don Dolindo's priesthood – and much of his life.
And yet this is the calling of the priest, the Alter Christus – to unite himself to Christ mystically, and sometimes physically. It is a response to Jesus' call to "Pick up your cross and follow me" and the words of St. Paul to "Fill up what is lacking." Don Dolindo did just that.
Dolindo was born on October 6, 1882 in Naples. He was one of 11 children born to Raffaele Ruotolo and Silvia Valle. Though the family was part of the Neapolitan upper class, the numerous children, limited income, and the frugality of Dolindo's father meant that they suffered a lack of basic needs. Adding to the difficulties, as a young child Dolindo underwent several operations.
Troubles continued
In 1896, his parents separated and Dolindo was placed with his brother, Elio, in the Apostolic School of Mission Priests founded by St. Vincent de Paul.
In 1899, at the age of 17, he was admitted to the novitiate and two years later to the seminary. On June 1, 1901, he made his vows and on June 24, 1905, he was ordained a priest. His brother was also ordained.
Dolindo was appointed teacher of Gregorian chant and theology at the Apostolic School. Soon after, his struggles with the order and with the Church began.
Don Dolindo was suspended from ministry and the sacraments on two separate occasions.
During this long period, he was eventually expelled from his order. He was called to the Holy Office where he was interrogated over long periods of time (he was rehabilitated both times). The details of the ordeal are openly shared at a website dedicated to his works and memory.
And yet, all these tribulations and sufferings served to draw him closer to God, form him in the likeness of Christ, and deepen his spirituality profoundly.
His famous prayer
Don Dolindo gained many followers – men and women of culture and education – and he wrote profusely. His writings have been collected, and they include numerous volumes on theology, asceticism, mysticism, and Christian doctrine.
Despite his erudition, however, he is known today for a simple prayer of surrender to Jesus: "Gesù, pensaci tu" (Jesus, you take care of it).
The prayer, striking for its childlike simplicity, begins like this:
Why do you confuse yourselves by worrying? Leave the care of your affairs to me and everything will be peaceful. I say to you in truth that every act of true, blind, complete surrender to me produces the effect that you desire and resolves all difficult situations. O Jesus, I surrender myself to you, take care of everything! (say 10 times)
The prayer of surrender can be prayed in its entirety, or prayed over nine days as a novena.
Don Dolindo died on November 19, 1970. He has been declared a Servant of God, and his cause for beatification is underway.